LAS OLAS WALK Breaks ground | Downtown Fort Lauderdale
January 19, 2018
ZOM USA recently broke ground on the Las Olas Walk apartment complex in Fort Lauderdale, adding to the downtown residential building boom.
Plans for Las Olas Walk include 456 apartments, garage, 20k sf rooftop deck, Las Olas Walk was approved for 456 residential units in two eight-story buildings. Some existing commercial buildings on the site, at Federal Highway and Southeast Second Street, would be demolished
The Las Olas Holding Co, sold the 3.47-acre site at 116 and 200 S. Federal Highway for $33 million to Las Olas Walk Owner, an affiliate of Orlando-based multifamily developer ZOM. PNC Bank awarded a $91 million construction loan to the buyer.
"Las Olas Walk will boast 14,000 square feet of private resident amenities on the ground floor. Adjacent to the amenity areas and enveloping the canal will be a large courtyard that is anchored by a resident pavilion with outdoor bar and lounge. Extending above the canal will be a deck and floating dock which will give residents the opportunity to experience the water via paddle board or kayak."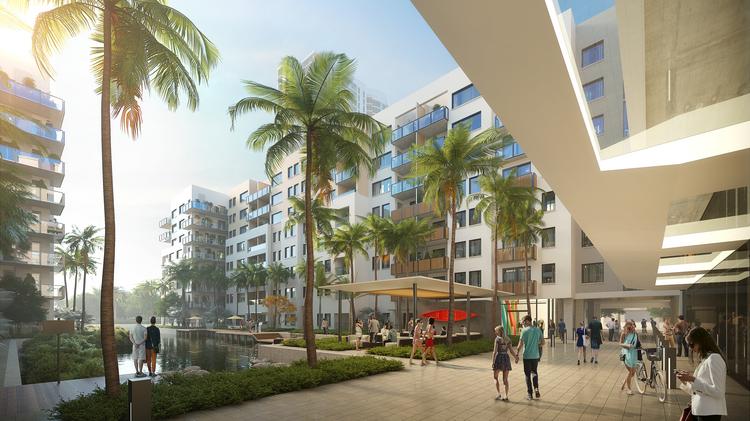 It should be completed in the fourth quarter of 2019, she added.
The larger building would have 329 residential units in 385,076 square feet, with 319,342 square feet leasable, at the northeast corner of Federal Highway and Southeast Second Street. It would include a pool on the ground floor.
The building at the southeast corner of Federal Highway and Southeast Second Street would have 127 residential units and a 656-space parking garage. It would total 342,567 square feet, with 1,28,721 square feet leasable. There would be a 20,000-square-foot amenity space on the top floor.
Apartments would range from efficiencies to three-bedroom units.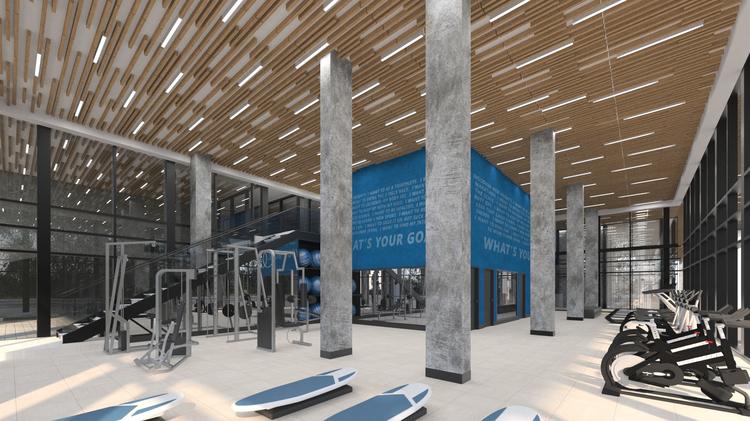 According to the Fort Lauderdale Downtown Development Authority's November report, the city's downtown area has 1,699 residential units under construction, 7,526 approved and 2,384 under review.
Source South Florida Business Journal